Key Takeaways:
The combination of low inventory and high demand is creating an unprecedented amount of appraisal gaps in today's ultra-competitive market.
Appraisal gaps occur when the price of your contract doesn't match up with the appraised value of your home.
Appraisal gaps impact every aspect of your real estate transaction, from the financing to the timeline—bridge these burdensome gaps with the help of the Jim Dolanch Team!
Market Conditions Are Creating More Appraisal Gaps
According to the latest Realtors Confidence Index from the National Association of Realtors (NAR), more than half (54%) of homes are getting offers over their listing prices. With this finding in mind, it seems that buyers are willing to pay more in today's intense seller's market. The combination of low inventory and high demand has created an ultra-competitive environment, in which there are an abnormal amount of appraisal gaps. 
What is an appraisal gap?
When the price of your contract doesn't match up with the appraised value of your home, it's called an appraisal gap. Appraisal gaps are becoming increasingly common in today's market. CoreLogic cited 19% of homes having appraised values below their contract prices in April of this year, which is more than double the percentage in each of the two past Aprils.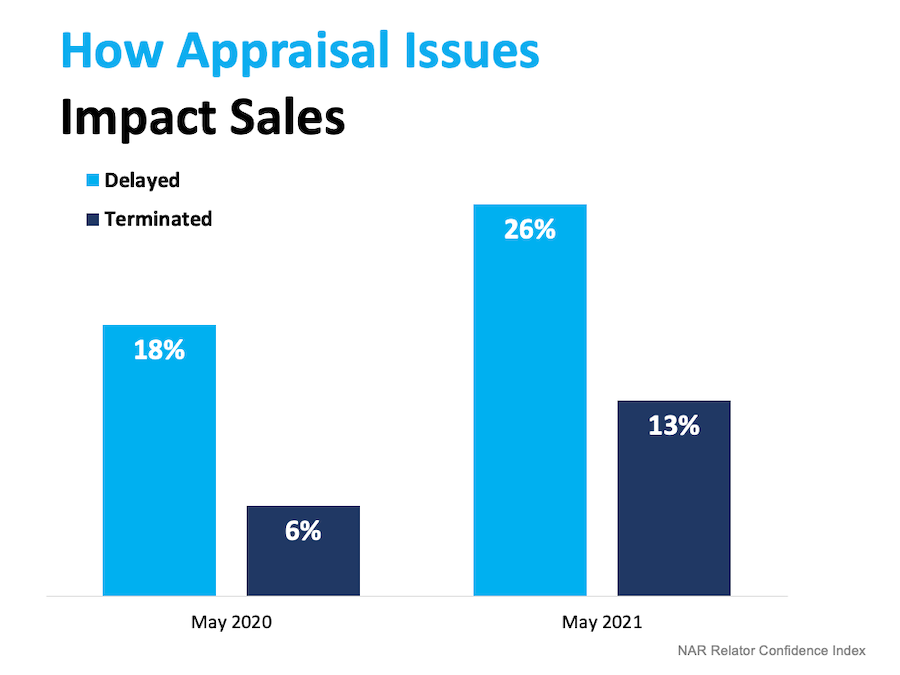 In many cases, appraisal gaps slow down the momentum of a house sale. Looking at the chart above from the NAR's Realtors Confidence Index, you can see how often an appraisal gap impacted the timeline of a house sale this May compared to May of last year.
Here's how you should navigate appraisal gaps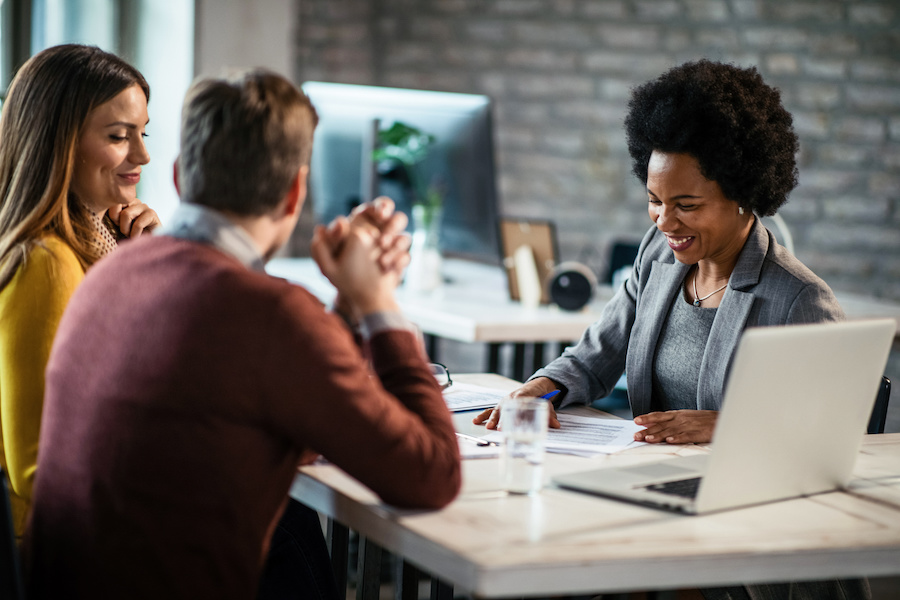 In addition to stalling the momentum of property sales, appraisal gaps affect home loans. If an appraisal is below the contract price, the homebuyer's lender won't loan them more than the house's appraised value. Therefore, the gap between the amount of loan the buyer secures and the contract price on the house has to be compensated by someone.
In these scenarios, both the buyer and the seller typically share a mutual interest in making sure the sale moves forward as quickly as possible. The seller wants to ensure the deal closes, while the buyer doesn't want to lose their prospective home—thus, the two parties have to compromise. Often, sellers ask the buyers to make up the difference themselves, especially in today's zealous market.
Say Hello to Your Appraisal Gap Allies
As if home financing isn't tricky enough, the prevalence of appraisal gaps in today's market presents even more reason to work with a real estate professional. Having a trusted agent as your ally throughout the buying or selling process is key to closing the deal. Allow the Jim Dolanch Team to guide you through the unexpected twists and turns of the Pittsburgh real estate market—we promise you won't regret having us on your side!