Key Takeaways:
Real estate remains the preferred long-term investment among Americans for the eleventh year.
Even in today's competitive housing market, real estate is perceived as the most valuable investment.
The Jim Dolanch Team wants to make buying a home your best investment this year—contact us today to work with the top real estate team in Pittsburgh!
Americans Value Real Estate as an Investment
For eleven years, Gallup has been asking Americans what they believe to be the best long-term investment. And now—for the eighth year in a row—real estate has maintained its position as the preferred long-term investment among Americans.
Real estate is as good as (actually, better than) gold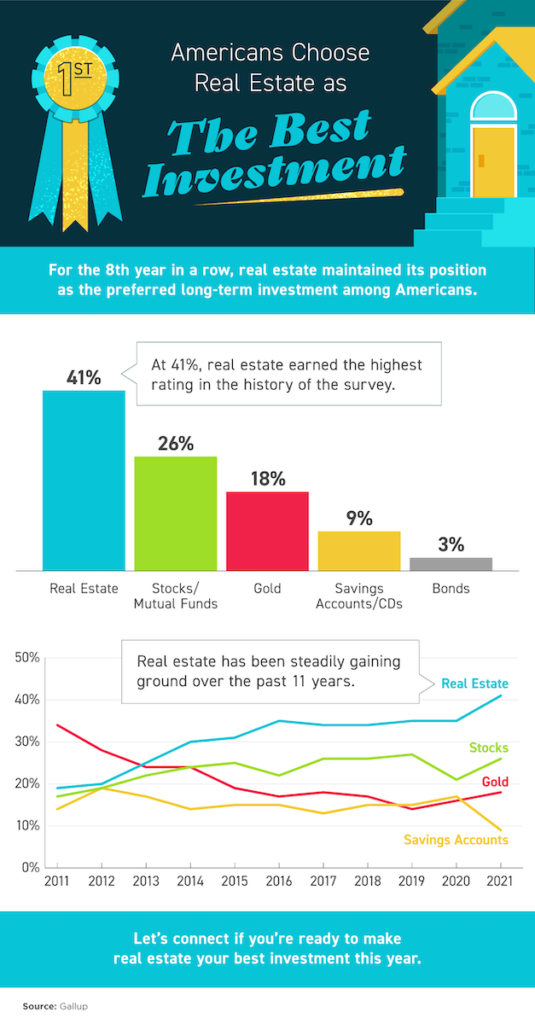 Over the past 11 years, real estate has been steadily gaining ground against other investments, including, stocks, gold, and savings accounts. Now, real estate has earned its highest rating in survey history, with 41% of respondents choosing it among other investments. The next closest choice was stocks and mutual funds at a distant second (26%).   
What you need to know about real estate investing right now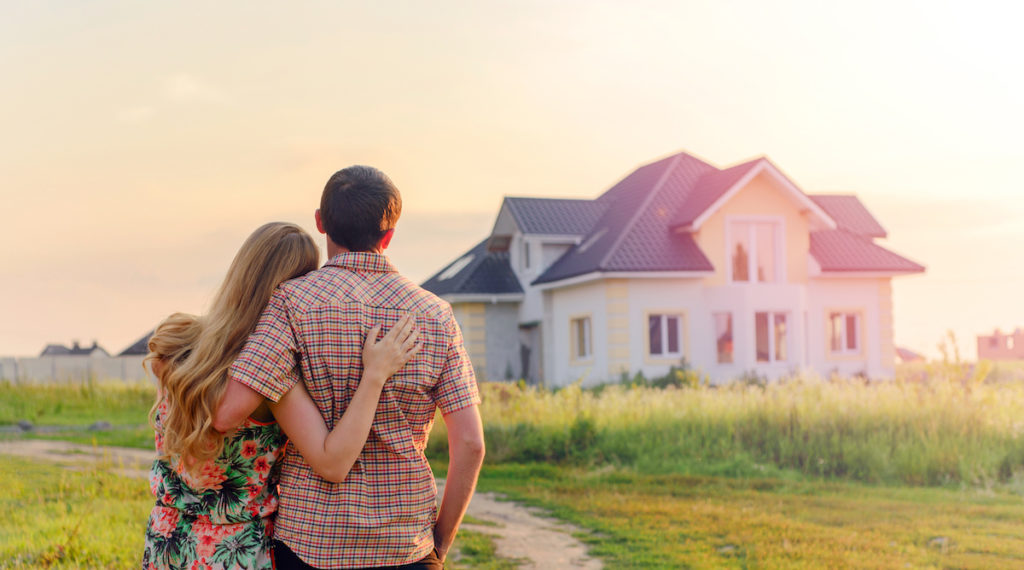 You may be wondering how so many people can be confident in real estate as a long-term investment in today's crazy hot market. While some may fear that today's market mirrors the 2008 housing crash, investment banking company Morgan Stanley argues that the current real estate market is strong. As Morgan Stanley explained on their Thoughts on the Market podcast, "…the sector is on a sustainably, sturdy foundation…This robust demand and highly challenged supply, along with tight mortgage lending standards, may continue to bode well for home prices."  
Ready to Invest in Real Estate?
Whether you're a first-timer or an experienced investor, the Jim Dolanch Team wants to walk you through every step of the home buying process. With our three generations of real estate expertise, we can certainly land you the perfect home right here in Pittsburgh. Buying a home is a huge investment—make the smartest one possible by working with the Jim Dolanch Team!